Born in Cairo, John Takla and his family moved out to Toronto when he was 8 years old.
He began learning how to DJ at the age of 17, and started doing it professionally at age 19, all while continuing his education in computer engineering/IT. By age 20, John was DJ'ing weddings, working under his mentor and label, DJ Sammy, from Quality Plus DJs.
At 22, John moved to Edmonton with his parents. He quickly found himself getting involved into the Arabic music scene here in Edmonton and began building his brand as "Johnny Mazeeka". (Mazeeka meaning music in Arabic).
Shortly after, the brand took off. Facebook pages, being one of the only social media streams for artists, shot his followers up to 50k+ as he was releasing mixes on a regular basis. John started gaining a lot more traction in the Arabic wedding market here in Edmonton, getting booked almost every 2nd weekend. He started using that money to create a new brand, a non-Arabic brand of DJ services, called "Talent Productions".
John found that there was a niche market not being catered to in western weddings. This market was made up of people who wanted more; they wanted the DJ who could mix, distribute unique lighting, fireworks, projections, and a vinyl dance-floor wrap. They wanted their wedding to be an entertainment production. He targeted this niche market and slowly dropped the Johnny Mazeeka brand.
Instead of developing himself as a DJ, John now focuses on developing other DJ's under his brand to help take over the reigns and the volume of work they have. As John transformed his brand over time, Talent Productions is one of the most highly respected DJ companies in the Edmonton wedding market. They have a preferred vendor status at multiple venues, including the most prominent venues such as the Fairmont Hotel MacDonald and The Oasis Centre.

What made you start your business?
The Johnny Mazeeka brand was created because of my love and passion for mixing Arabic & English music. The Talent Productions brand was created because there was a market gap for people who wanted an experienced DJ at their wedding. They did not want the play and stop, "chicken dance" DJ's that were only around at that time.
What challenges has Covid-19 brought to you and your business this year?
This is definitely a very hard one to summarize. We were shut down, with multiple cancellations and postponements. Our business came to a halt. We had to quickly modify our services and learn streaming. When the restrictions got put into place, I invested a lot of money into streaming equipment and learned how to stream ceremonies. I hopped on Facebook wedding buy & sell and offered extremely low prices for garden elopements and started creating customized pages for couples where people can tune in and watch their ceremony live (https://www.talentproductions.ca/frances-hayden/) .
I think everybody knows what challenges the entertainment business faced this year. I think the key question here is how did you overcome those challenges, and my answer to that is adapt. Adapt or Die… RIP BlockBuster Video.
Has your business helped you become more in touch with the Arab community in Edmonton?
Absolutely. My business works very closely with the Arabic community. I understand the struggles of being a young Arab entrepreneur and I do everything I can to help others who come after me. Multiple people from the community have reached out to me for work, and to train them on how to become DJ's. While others have asked me to help promote their businesses on my social media following or help raise money for a certain cause that is affecting us back home.
I am humbled when people tell me about what my reputation is in the Arabic community and that everyone speaks very highly of me as a person and of my business. I have always believed that lifting others and helping those around you, is a true example of your strengths. Strong people lift others.
I am blessed to have been one of those people in the Arabic community that was helped and supported when I was weak, and now that I am strong, I pay it forward to the new generation of entrepreneurs and the community in general.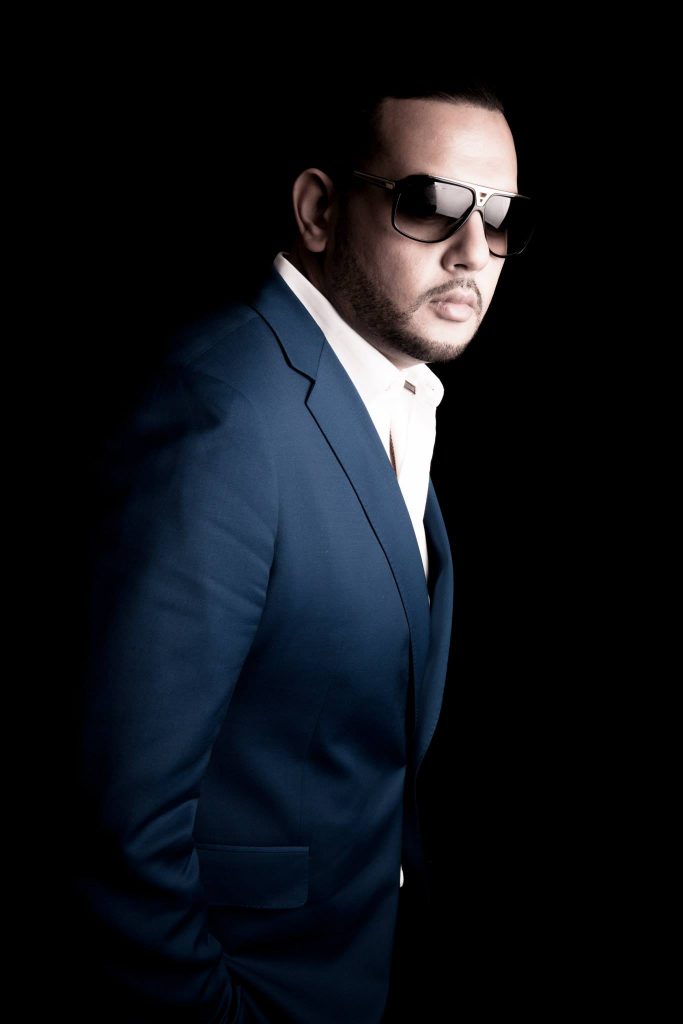 What would you tell yourself if you could go back in time before starting your business?
I would tell myself that you have a really long road ahead. Your dream is a big dream, and it's okay to dream big but understand that there will be sacrifices made. You will not have any weekends, you will miss birthdays & weddings of the people you love. You will work endless hours and you will fail, multiple times.
Stop for a minute, close your eyes and picture your dream, your biggest success, the best image of you… Now open them. How much pain are you willing to endure to reach that? To sum it up, I will tell myself that you are going to see some very difficult years ahead with many disappointments but far greater achievements.
Keep Going.
View this post on Instagram