Could you tell us about yourself?
My name is Salimatu Jaffa; I am the owner and founder of DNYENKI. I make and sell all-natural skin care products such as natural handmade soaps, scented candles, bath bombs, sugar scrubs, body butter, etc. I am originally from Sierra Leone, a country in West Africa. I have lived in Edmonton, Alberta, for 18 years now. I worked full-time doing insurance and risk management and am a single mother with a 7-year-old daughter. I have a finance background and hold a bachelor's degree in business administration, majoring in finance.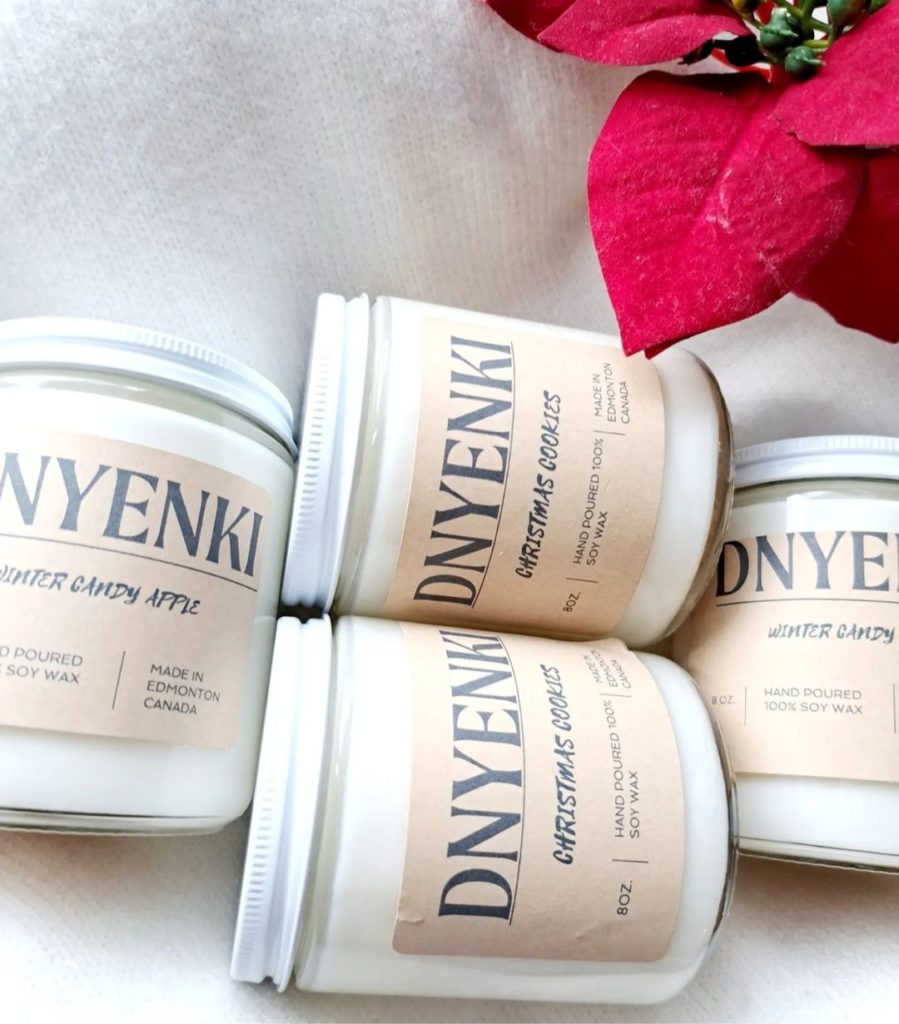 Why did you create "Dnyenki"?
I have been passionate about handmade soaps and candles from a very young age. As a kid, I watched my grandmother (my dad's mom) make and sell cold-process soap for a living. I have always loved the science behind soap making, and I wanted to continue with this tradition that my grandmother started years ago. I started making my soaps after I had my daughter; my daughter suffers from severe food and skin allergies. Finding skincare products that do not contain harmful chemicals suitable for my daughter's skin was very difficult. Also, knowing the type of ingredients in the product that my daughter and I used on our skin was very important to me as I also suffered from dry skin. When I moved to Canada, it was a bit challenging to find skincare products that would help cure my dry skin, especially in the province in which I am living in Alberta; winter in Alberta tends to be very dry, and if you suffer from a dry skin condition, it can be very brutal to your skin. So this is why I decided to start making my body products that I know will not strip my body of its natural oils.
What's the most challenging aspect of managing Dnyenki?
Cash flow is a significant challenge I face each day. Generating revenue from sales is my only source of cash flow for my business, so not having regular sales can impact my motivation to continue operating my business and my ability to generate cash flow.
What is your favourite product from Dnyenki?
It's hard for me to have a favourite; I enjoy making my handmade soap—making them brings back many childhood memories.
Who has been your biggest inspiration in life?
My daughter. She has been my biggest inspiration in life. She motivates me to achieve my goal, has taught me to see dreams, and inspires me to always do better.
Where can people find you?
Company website:  https://dnyenki.ca/   Instagram: https://www.instagram.com/dnyenki/