Tell us about yourself.
My name is Gihan Salama and I was born and grew up in Cairo Egypt and I was a happy child who loved art, music, dancing, singing and acting. I have a business administration degree from Cairo University. After that, I got married and came to Canada in 1997. I was lucky to get to work in fashion and other jobs and I have over 20 years of customer service experience in Canada.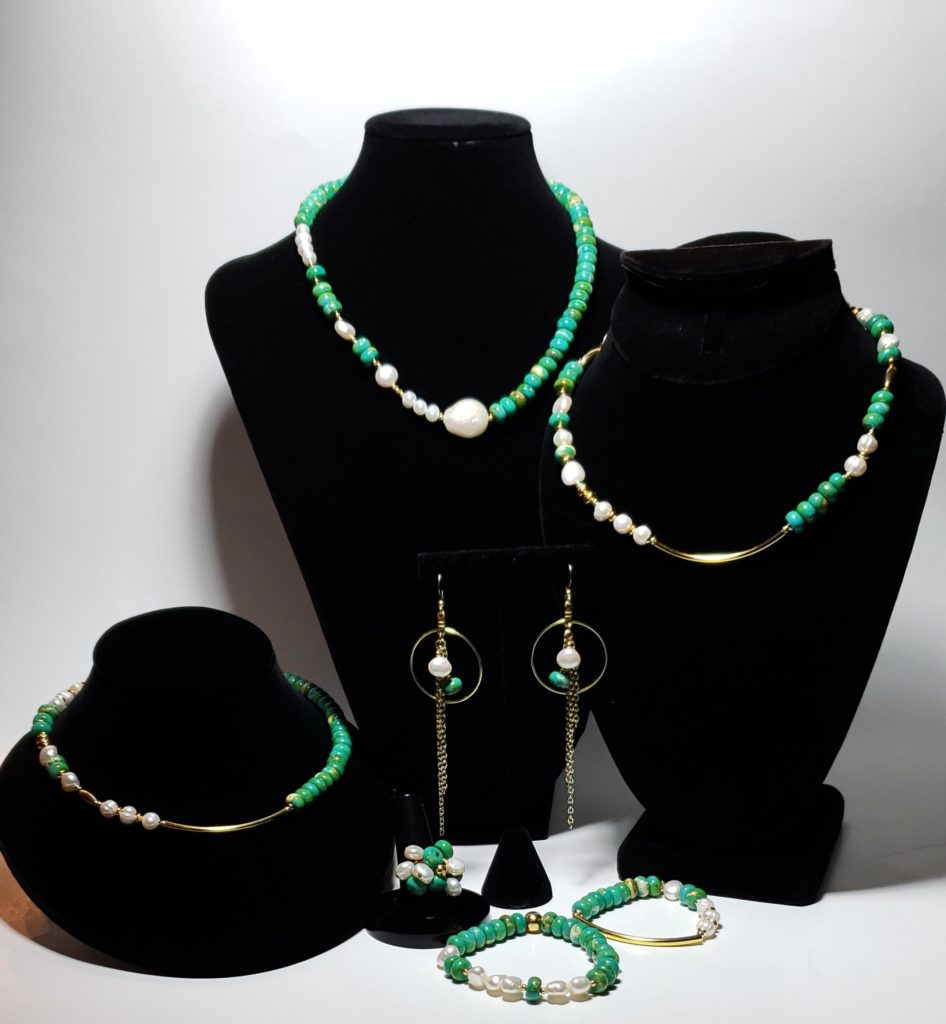 Who or what has been your biggest inspiration?
At eight years old, I discovered my passion for jewelry when my father brought home a box of crystals imported from Germany used for his chandelier business. I grasped the technique by watching him link the crystals together using gold-plated rings or wire to make intricate designs, then used these skills later myself.
I snuck into the box of crystals and decided I wanted to make myself as shiny as a chandelier, so my first jewelry set was born. Using heart-shaped crystals and little wires shaped like staples, I created earrings, a bracelet, and a necklace. Later I began taking apart my mother's old accessories and recycling them into brand-new designs while adding some of my father's leftover crystals. These remodelled pieces were given as gifts to my friends at school. Throughout high school and university, I became skilled enough that I was asked by many to repair their jewellery as well as invited to sell some of my original designs at a friend's boutique.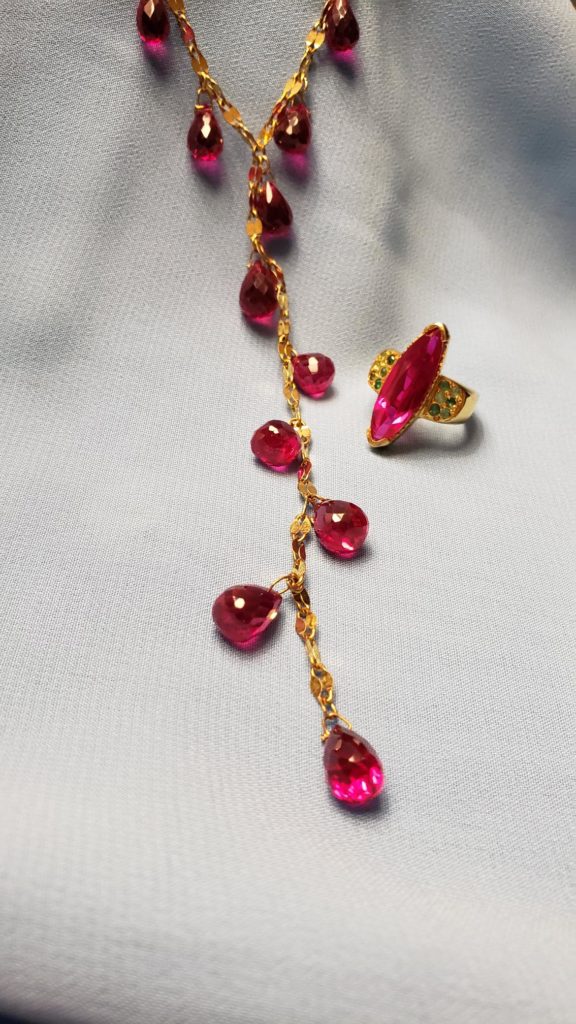 In June 1997, I moved to the small town of Guelph, Ontario, with my husband. I knew no one and did not have a job. However, I did have my father's chandelier crystals. While exploring the little town, I found a small store -Bead Azled- that sold beads, stones, chains and other little treasures. It felt as though I had struck gold; I purchased my first tool kit and materials from there and was inspired to get designing. In the winter of that year, I got to know the community better, and my first order came. A custom gold-plated necklace made of solid white glass beads. Starting off with showcases at home, leading to my first city presentation at the University of Alberta Christmas show in 2007. This led me to register my business and designs as GiGi Jewellery, where you can enhance your persona.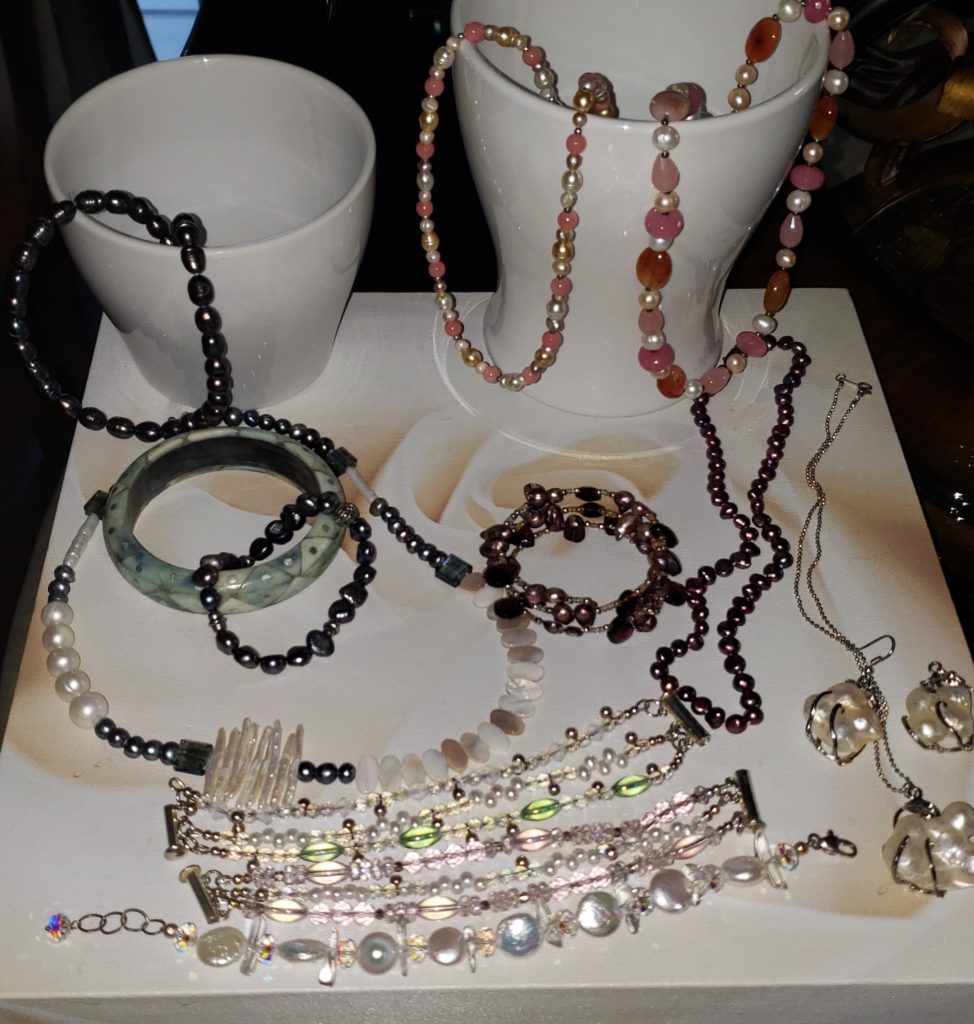 Why did you create GiGi Jewelry?
GIGI Jewellery has been my dream since I was eight years old. My passion for making people happy got me to keep going and keep doing what I love and to be able to share the love with everyone through my pieces.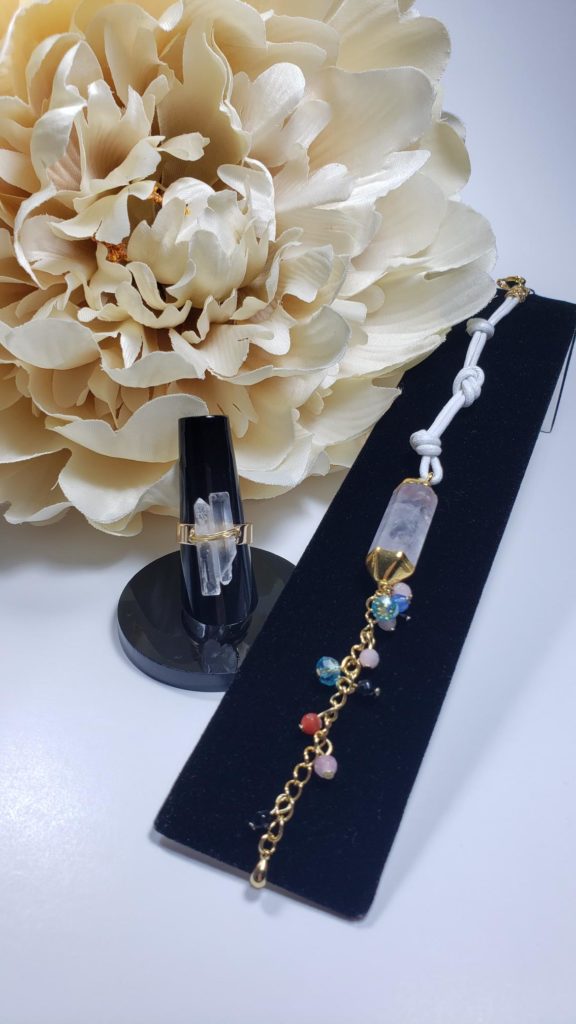 Would you say that you have reached all your goals yet?
 I haven't reached all my goals yet; I still have so much to give; I will continue to seek more and continue to create to bring joy to others. I don't plan on slowing down anytime soon; for me, a successful life never ends.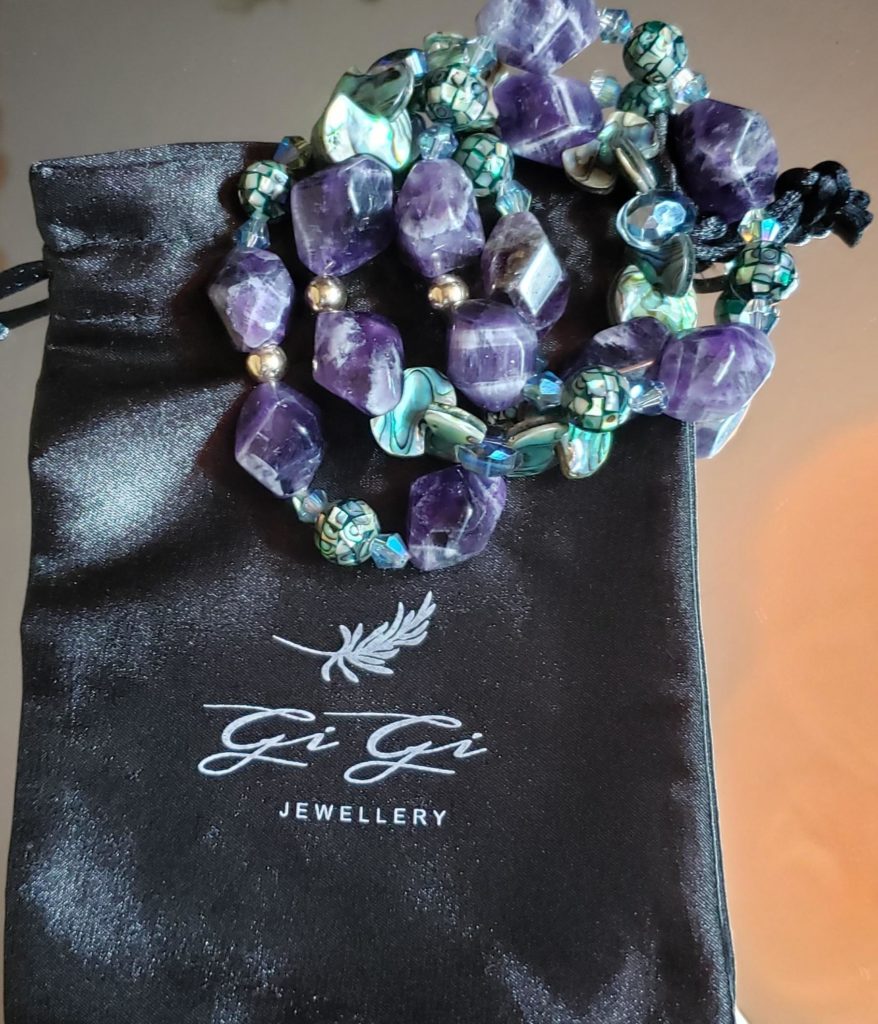 What would you change if you had to start all over again?
The past for me is like pillars or steps, you can't claim the latter of success without claiming it steps by step. I don't want to change anything in the past because all that had happed in the past made me a better person and taught me to prepare for the future, and that is what matters.
Where can people find you on social media?
you can find me on Instagram @gi.gijewellery or you are welcome to visit my boutique by appointment.