Are you a fan of Medieval Fantasy like Game of Thrones or supernatural adventure like Harry Potter? Well then, you must check the 1001 Nights. The book is an anthology with hundreds of stories within stories told by the character Scheherazade to her husband, Sultan Shahryar. The nights comprised 468 tales stretched over 1001 nights that Scheherazade spends with her husband in hopes of curing his madness. This is where the story begins; this framing story fits into the horror category into which all the other nights are subsumed. Shahryar's madness is due to his discovering his first wife's affair; in his heartbreak and jealousy, he has her killed, and this event drives him mad. In his madness, he grows distrustful of women, and he marries a virgin every night and has her executed at dawn.
[caption id="attachment_3501" align="aligncenter" width="351"]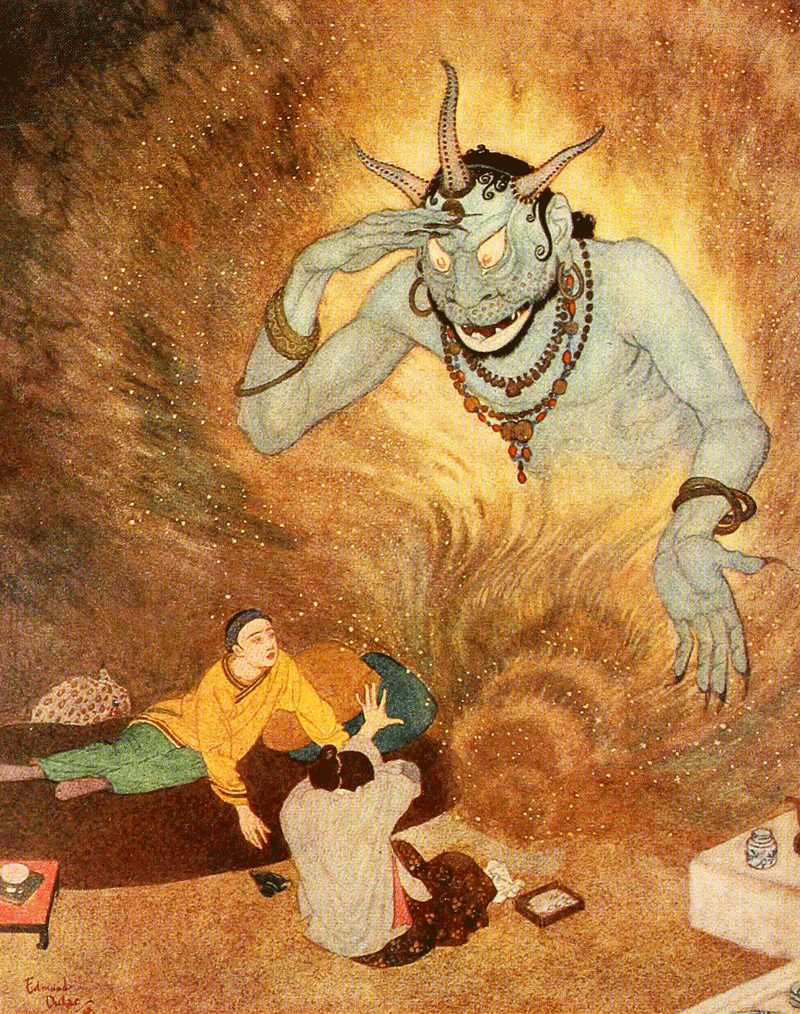 Aladdin and the Wonderful Lamp, illustrated by Edmund Dulac.[/caption]
This continues until the Vizier's (Prime Minister) daughter Scheherazade, a highly educated and distinguished young woman, asks her father to allow her to marry Shahryar to save the populace of her land, and the Sultan from his madness. Her father begrudgingly agrees, and on the night of Scheherazade and Shahryar's wedding, Scheherazade unveils her plan to the reader for curing her husband's madness. Each night before going to sleep, Scheherazade tells her husband a story; the Sultan is delighted as this story helps him with his restlessness and decides to keep her alive the next night in order for her to continue her story. After 1001 Nights, Shahryar is cured of his madness and falls in love with Scheherazade, and they eventually have three wonderful sons together.
[caption id="attachment_3502" align="aligncenter" width="337"]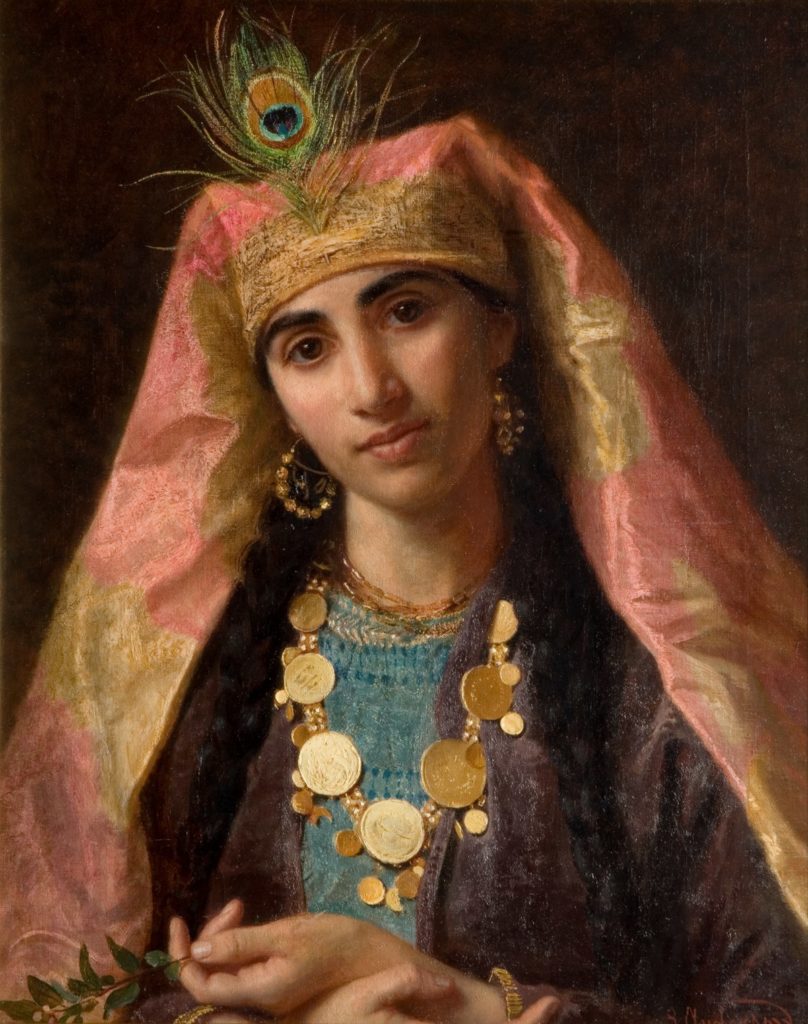 Scheherazade, 19th century painting by Sophie Anderson[/caption]
In these 1001 nights are beautiful tales about scholars, geniuses, frauds, mystics, fundamentalists, warriors, sailors and, of course, Sultans and their Sultanates. Popular characters such as Aladdin, Ali Baba, and Sinbad the Sailor originate from this book, and their tales are even more exciting and enjoyable in their original form. It's important to note that these tales were not just popular in the east but also gained extreme popularity in the west around the 19th century. The 1001 Nights represents Islamic folklore,  and its many wonderful stories are an essential piece of our culture and literature. As Islamic folklore The 1001 Nights showcase Islamic creativity, art and entertainment; these tales can be enjoyed by all but should be enjoyed and kept alive by Muslims worldwide.
Here is a link to purchase a copy of the 1001 Nights (named The Arabian Nights) translated into English by Husain Haddawy
https://www.amazon.ca/Arabian-Nights-Based-Edited-Muhsin/dp/0393331660/ref=d_pd_sbs_sccl_2_1/134-1607174-2317365?pd_rd_w=csfDU&content-id=amzn1.sym.c1849561-aea0-48eb-b576-ba648ed69471&pf_rd_p=c1849561-aea0-48eb-b576-ba648ed69471&pf_rd_r=Y668NGDGEDW9MMX471QG&pd_rd_wg=jNwFY&pd_rd_r=0aae68c3-8483-409c-9606-06de77dcb1e9&pd_rd_i=0393331660&psc=1
This is a link to 1001 Nights documentary from the History Channel