Could you tell us about yourself?
My name is Waleed El Chaar 28 years old, I moved to Edmonton in 2017 after completing my first business bachelor's degree in Lebanon at Beirut Arab University, and I accomplished my second bachelor's degree in Canada (business finance at NAIT). I also work as a fashion model with one of the biggest modelling agencies in Canada and the USA (World Management), and I own Megusta Events. As you know, I'm a DJ and recently took over Mona's pizza.
When did you start your business? Was there something/someone who inspired you?
I have worked at Mona's pizza since I moved to Edmonton with the Dhaibi family (founders of Mona's pizza ). They treated me as one of the family members; I worked hard and gave my trust and commitment to be in charge at the restaurant, and they offered to buy the place in April 2022.
What's the most challenging part of operating Mona's Pizza?
Finding the right people for work and keeping consistency in production, especially after Covid, there's a shortage in the supply chain, and it isn't easy to find the same quality and brand that we used to buy.
Would you say you reached all your goals since you started, or do you have more to achieve?
There are always new goals to achieve, but I don't have the power and energy to grow more currently.
What's your favourite item on Mona's Pizza's menu?
Everything is good, but my favourite is a dessert I created called "Kunafa Calzone." I created it because I wanted a dessert item on the menu related to my background (Middle East ) and simultaneously, Fused with the pizza concept.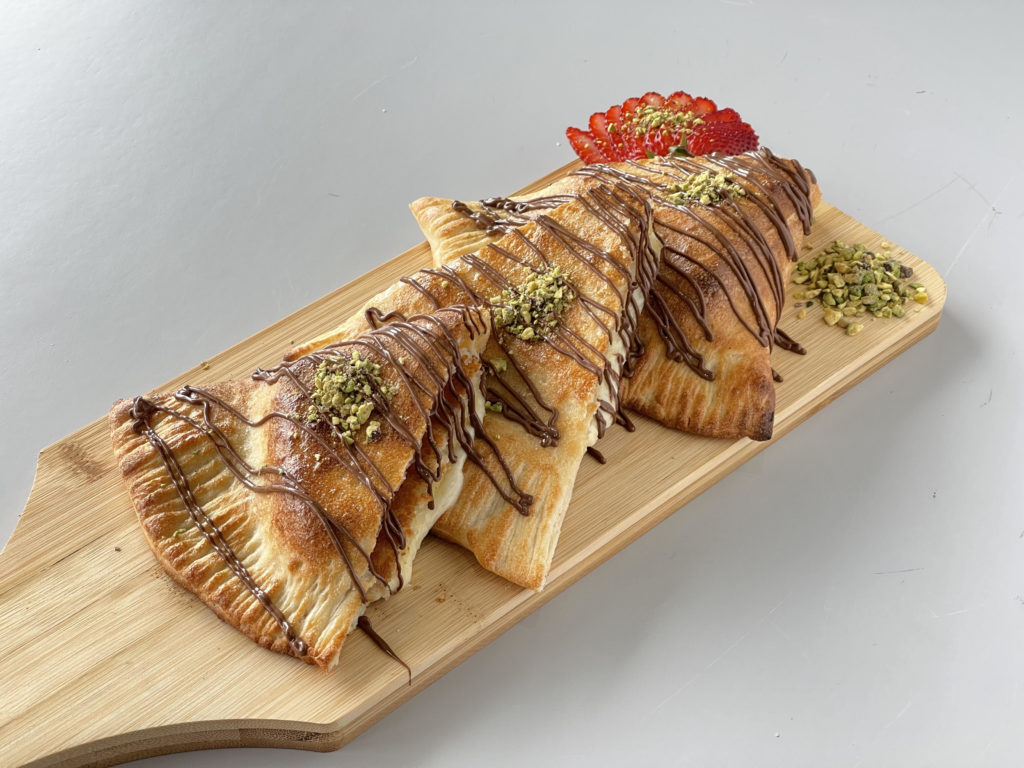 My Instagram is  @Djwaleedelchaar.