Jessica Halabi started out with her fashion design business called, "Jessica Halabi Fashion". As soon as she finished fashion school in 2007, she entered a fashion competition which awarded her best local designer, and that's when she got her foot in the door.
From there, Jessica began making custom gowns, taking part in fashion shows around Canada and invited to international shows. Jessica Halabi Fashion appeared in national news and magazines worldwide.
Jessica was soon named the top 10 designer in Western Canada. Shortly after getting married and having children, she decided to slow down her fashion career. That's when she started "La.Looshi", her baby brand. Named after her daughter Alya (who they call "looshi").
La.Looshi is a trendy baby & preschool line of clothing infused with Jessica's Middle Eastern culture, represented with the keffiyeh. They work with babies of all abilities and races to be inclusive and often donate sales or profits to charities.
View this post on Instagram
When did you start your business? Was there something/someone who inspired you?
Jessica Halabi Fashion started in 2007. I always loved art and fashion, so I fused these two together. I'm often inspired by Lebanese designers; Elle Saab, Zuhair Murad, Georges Hobeika and Basil Soda.
La.Looshi started in 2014 shortly after the birth of my first born Alya and my son Odai. They inspired me 100%.
Would you say you reached all of your goals since you started or do you have more to achieve?
I think I reached more goals than I thought I would, but there is so much more!! Once my children are a little older and my focus can be balanced a bit more, my goals will shift.
Last year, La Looshi was recognized by the Arab American National museum and they now carry many of our products. That was huge for us!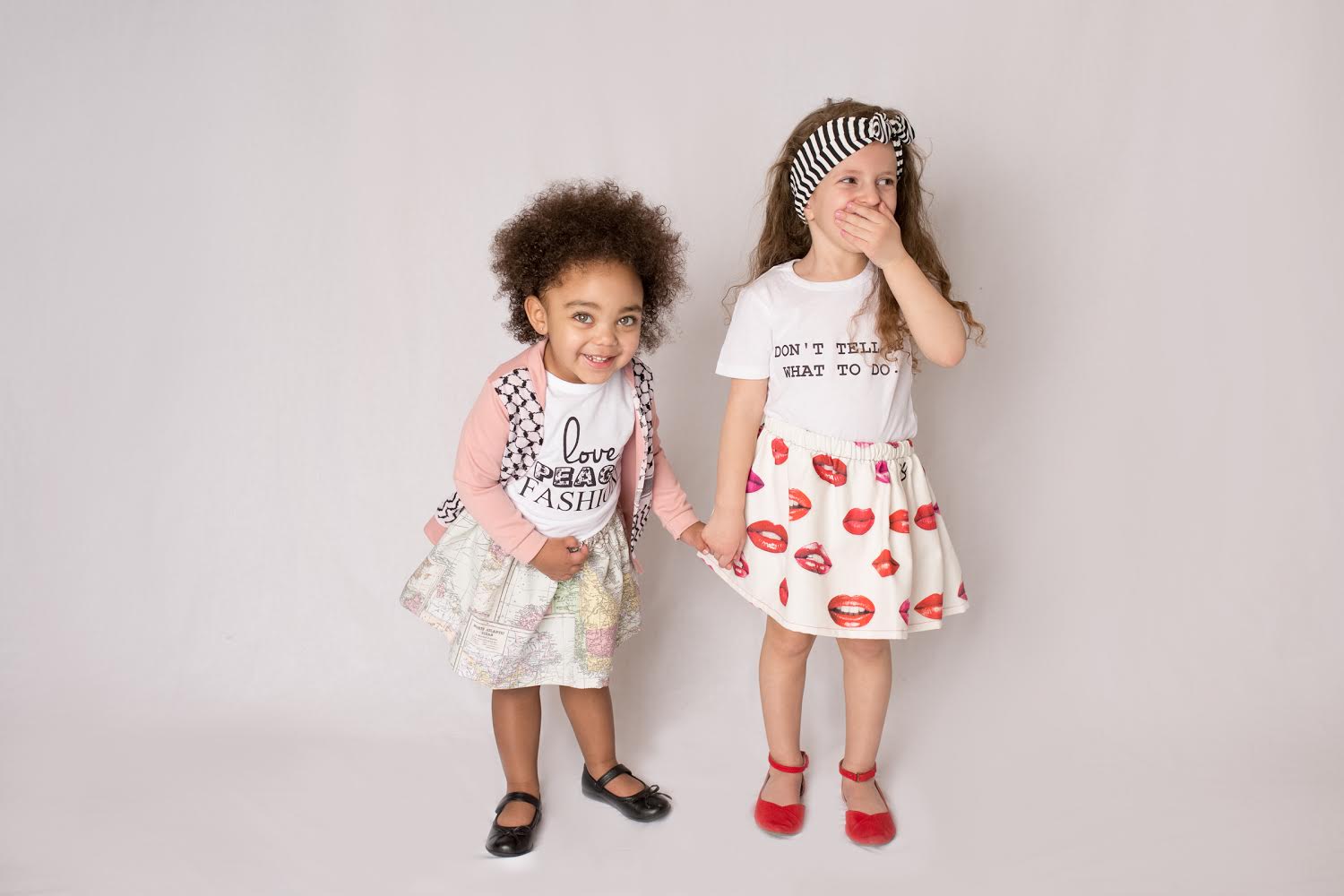 What are the ups and downs when dealing with the Arab community?
The Arab community has been so supportive towards me and has helped my business grow. The biggest "up" would be if someone in a family likes your work, they will all like your work - and that works the opposite way as well, so that's a big fear for me.
What would you change if you had to do it all over again?
There's not too much I could change. As a full time mother, I put most of my focus on my family which leaves less time to pursue my career to its full potential.
So right now I mostly try to keep relevant business wise, so I know when the time comes where I can focus mostly on business (once again), I'll have a big following and support system.
What would you change if you had to do it all over again?
Since covid-19 hit, La.Looshi became a mask making factory.
Right from the beginning, masks became high in demand and I felt ashamed to charge and profit off the pandemic. We ended up donating hundreds of masks to local charities and shelters, sick people/people in remission, and nurses worried that PPE may run out.
At one point I was staying up all night and day making these masks and I ended up putting them in my regular rotation on my website; sales went way higher than expected (hamdillah). It really helped.
I also donated all profits from my keffiyeh masks to the Red Cross for the explosion in Beirut.
For Jessica Halabi Fashion, I truly thought 2020 would be my come back year for my gowns (as I had taken lots of time off to focus on family). Many people had booked custom gowns and wedding dresses & unfortunately many weddings/events ended up being rescheduled.
At first it was worrisome, but in the end the events had set dates and my clients and I worked together to figure it all out. I really am lucky to have amazing customers who trust me.
View this post on Instagram