"Infused Mediterranean Foods was started by chef & entrepreneur, Ruba Alqishawi, in 2017.  Both a Red Seal Chef and Nutrition & Business Management certified, Ruba has 18 years of food industry experience as well as 14 years of progressive leadership roles.
Noticing a need in the vegan ready-to-serve and frozen take-away category, she created Infused Mediterranean Foods starting with authentic recipes handed down within her culinarily talented family and added her original and unique twist of flavour combinations and varieties to create the current line-up of Infused products. Experiencing significant growth in 2017, Ruba first tested her product line at Farmer's Markets in Edmonton and St. Albert, with her products currently now available at retailers across Alberta.
Infused Mediterranean Foods takes great pride in our unique products. We source and select premium ingredients and achieve consistent high standards in our quality and taste.  We make our products in small batches to ensure the highest levels of quality and freshness. Our products meet the needs of a growing segment of customers - people who consciously choose to eat locally produced vegan, gluten-free. and preservative-free foods. Products from Infused Mediterranean Foods provide convenient, mindful options for these customers." - Ruba 

When did you start your business?
I started my career with various entry level positions in the food industry and worked my way up to multiple high level management positions. With over 18 years of food industry experience as well as 14 years of progressive leadership roles who is a result focused professional. Business management, Entrepreneurship & innovation, & communication are my strong areas of expertise.
Currently, I own Infused Mediterranean Foods. Locally produced delicious, ready to eat, vegan, gluten-free and preservative-free Hummus & Falafel by using fresh ingredients & authentic recipes. Since launching at local farmers markets, we have grown local grocery stores in Edmonton & area.
I am also an instructor & mentor at Anderson Career Training Institute. Where I teach & mentor new entrepreneurs with their business growth/ journey.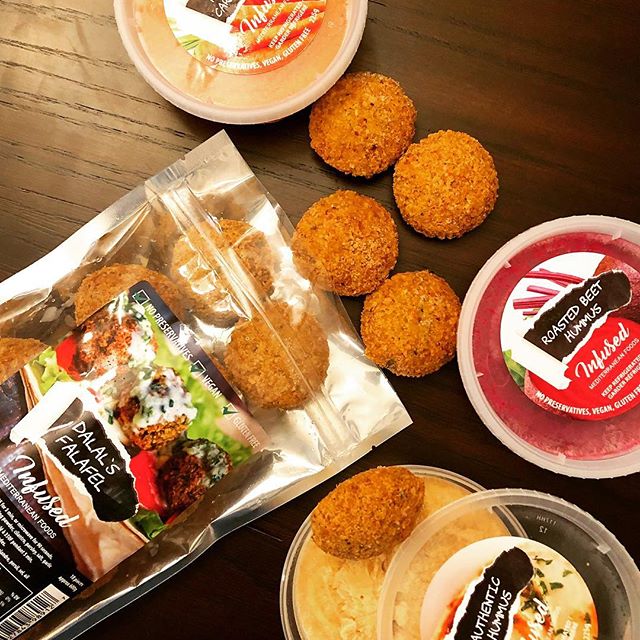 Was there something/someone who inspired you?
Staying connected to my roots
Not forgetting about the struggles of adjusting to a new life in Canada (immigration)
Staying spiritually connected, keeps me grounded and always aspiring to be the best version of myself
Wanted to be a leader as a young Muslim woman entrepreneur to pave the way for others
I am always inspired by accomplished women that lead through their actions but most importantly, I am inspired by my Mom, Dalal. She inspires me to be the best version of myself. All her love, dedication and support has helped me grow into a strong, independent woman in both my personal & professional life. She taught me to be caring, hardworking and to stay humble as she is, and I thank her for being a great role model.
Would you say you reached all your goals since you started, or do you have more to achieve?
One of the reasons why I wanted to be an entrepreneur is the never-ending limits of the journey. I am always striving to grow as an entrepreneur & continue to better myself as a person.
I am just starting my journey of accomplishments with Infused Mediterranean Foods and plan to expand the company to distribute my products all over Alberta and maybe even Canada. There will always be hurdles in life but with a positive mind- set, dedication, and hard work, you can accomplish the dream life you deserve.
What are the ups and downs when dealing with the Arab community?
Our community is noticeably big and yet tight knit. I have seen our community come together on many occasions to show support & offer help where needed. We have such great talent & expertise in our community, but I think we need more platforms & programs to showcase the amazing talent that our young generation has to offer.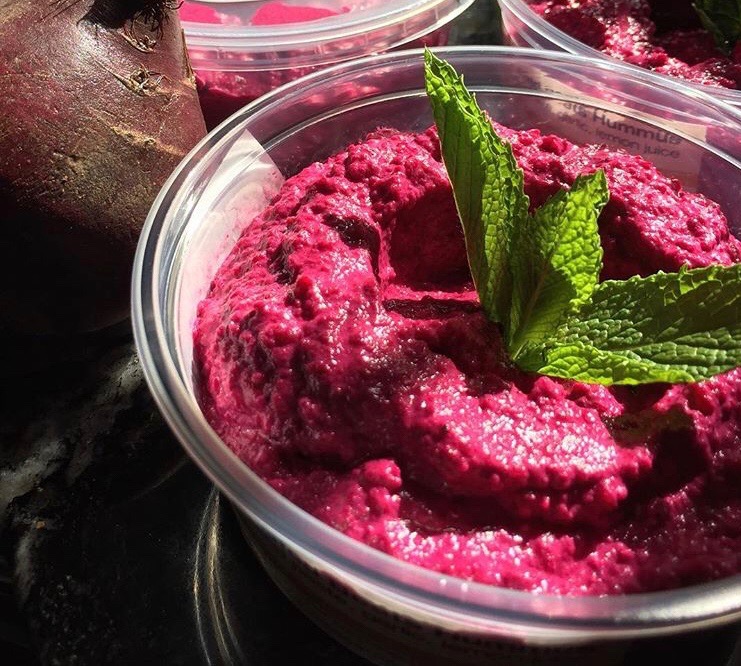 What would you change if you had to do it all over again?
Although there are many ups and downs in business, I would not change anything about it. Every challenge has taught me something and has left me stronger & more knowledgeable. I am more patient, hard working and resilient because of everything that I have been through. How we deal with the everyday challenges says a lot about who we are as people. I am thankful for everyday.
What challenges has Covid-19 brought to you and your business and how did you overcome them?
It was tough at the beginning of 2020 when dealing with COVID-19 closures. The biggest challenge was unpredictability. I could not plan for growth or predict what would happen next week or month. I had to think fast and change the way I was reaching my customers.
I started my e-commerce store, selling products online and delivering directly to customers. This helped build & grow relations with my customers. I also worked on a collaboration project with some other local businesses, weekly boxed grocery deliveries called YEG KIT. This helped us spread the word that our products are still available through unpredictable times. Those are just some of the ways we survived 2020. I am grateful for all the support; it has given me the push I needed to continue to grow.
View this post on Instagram