Edmonton joins other major cities around the world in having a park named for world renowned Author, Poet and Inspiring Humanist, Gibran Khalil Gibran.
Gibran migrated to USA with his family in the early part of Twentieth Century from modern-day Lebanon, along with many people from the Levant who settled in USA, Canada and South America.
Gibran is an icon of pride for Lebanon and for all countries of the Arab World. His books in both Arabic and English Languages are admired and cherished by all. His book, The Prophet, was translated into more than 50 languages and has sold millions of copies. Gibran's books, paintings and articles made him a spiritually unifying figure and a point of pride for Canadians and many people around the world.
The park is located in the neighborhood of Beaumaris and officially became known as "Edmonton Gibran Khalil Gibran Park" when the municipal Naming Committee endorsed the proposal by the local Gibran Khalil Gibran Foundation, earlier this week.
There is a sizeable Middle Eastern population in North Edmonton, particularly in Beaumaris, part of Castle Downs, and many wanted a place named after a cultural icon. Community members engaged with the local city councillor, Jon Dziadyk to explore the possibilities.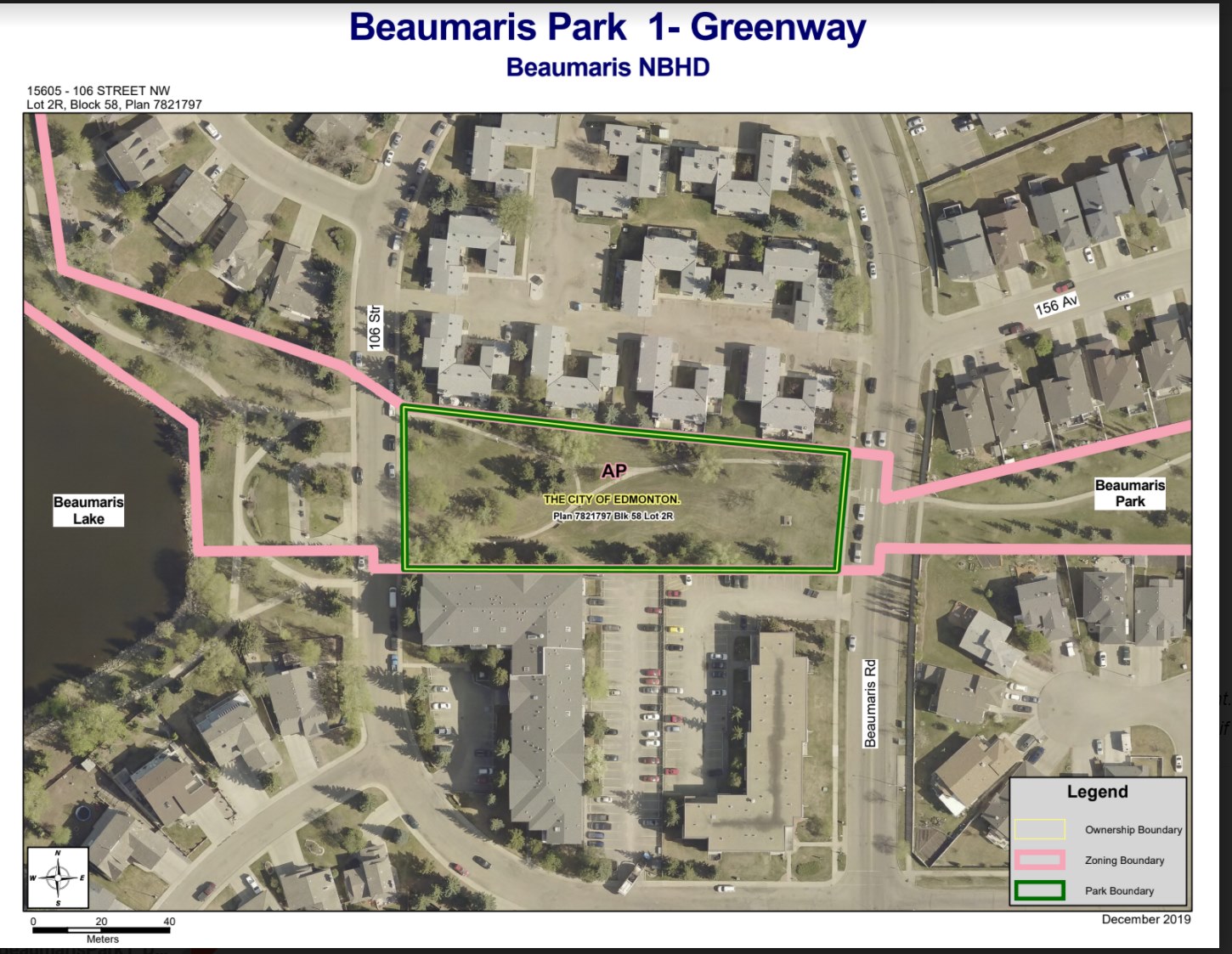 The Gibran Khalil Gibran Foundation core committee is chaired by Mr. Joe Hak, and the membership includes Hussein Rahal, Honorary Lebanese Consul; Samir Bleibel, President of the World Lebanese Cultural Union – Edmonton Chapter; Yazen Haymour, President of the Canadian Arab Friendship Association; and City Councillor Jon Dziadyk is an honorary member and advocate.
Joe Hak, Foundation Chair, said: "Gibran Khalil Gibran embodies the Spiritual Unity of all Lebanese, in Lebanon and all over the world. His gifted mind and soul roamed the universe and reached the highest of Holy Virtues of all human beings!"
Jon Dziadyk, City Councillor, said: "This park is the work of great community leaders coming together and it honours a unifying figure of great literary importance. It is a welcomed addition to the community."
The renamed park is 1.3 acres and located at 15605 - 106 Street, adjacent to picturesque Beaumaris Lake. With the name now official, the Foundation will begin fundraising to landscape the park in a manner appropriate for Gibran. Announcements for "ribbon-cutting" and unveiling will be made when circumstances permit. The Foundation hopes to establish a place of quiet reflection, celebration, and to inspire youth to become familiar with the great works of Gibran.
The park renaming comes at a time when the whole neighborhood is getting reconstructed, and will surely become a welcoming place for years to come. Other cities with parks named in Gibran's honor include New York, Boston, Vancouver and Montreal.
For further information, please contact either Joe Hak, 780-720-8095, or Jon Dziadyk, 780-496-8128.