New Business Alert: "First Mile Transport Training"
Through their comprehensive training programs and courses, "First Mile Transport Training" empowers individuals with the knowledge, skills, and confidence needed to navigate the complexities of the road of transportation industry and sound knowledge and abilities of defensive driving practices.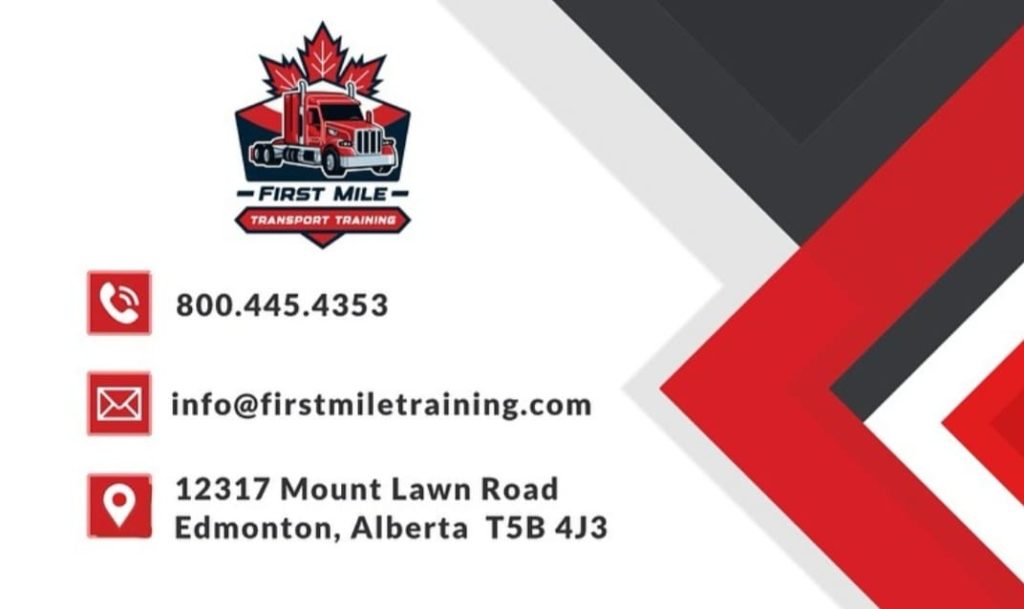 First Mile Transport Training is a Muslim family-owned Business that has the willingness to help the Muslim community in Edmonton and surrounding areas to achieve success in new and existing careers.
Their goal is to provide a family, friendly atmosphere. To acquire new students and enhance resources and opportunities.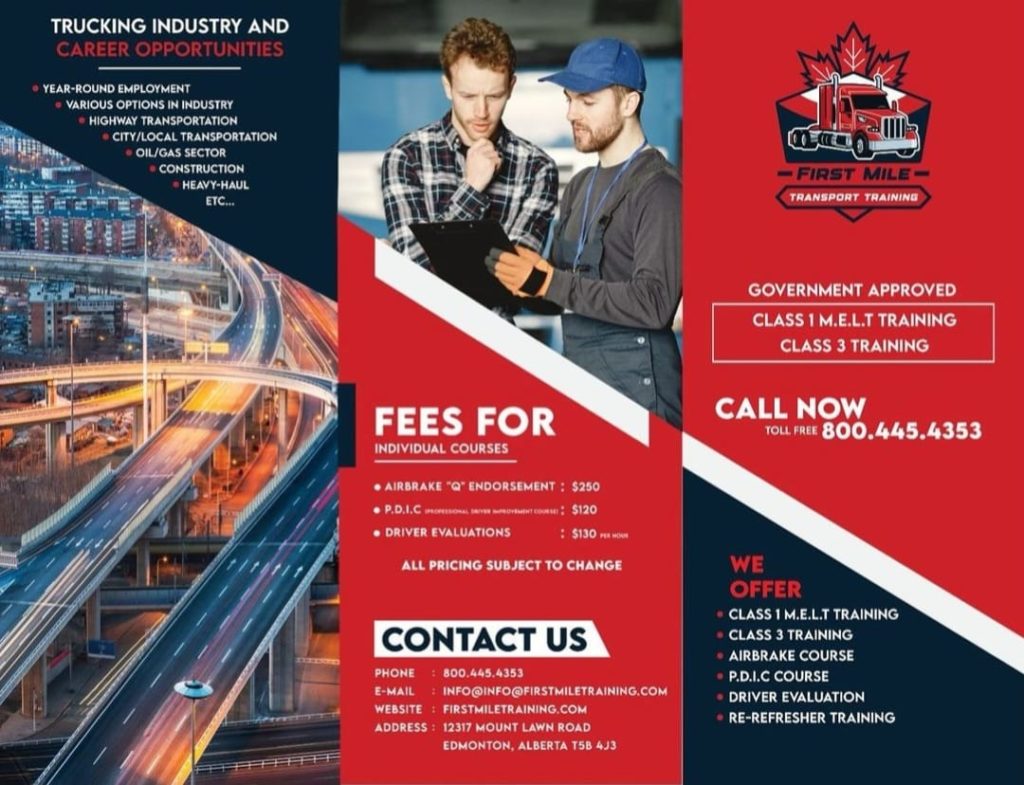 They offer CLASS 1 M.E.L.T TRAINING
CLASS 3 TRAINING
AIRBRAKE COURSE
P.D.I.C COURSE
DRIVER EVALUATION
REFRESHER TRAINING
CONTACT EMAIL: info@firstmiletraining.com (mailto:info@firstmiletraining.com)
PHONE: Direct:
780.474.7075
Toll Free: 800.445.4353