Heba Mohamed's business is Edmonton based. She makes home decor pieces, wall art and customized unique gifts, as well as jewelry and accessories.
View this post on Instagram
When did you start your business? Was there something/someone who inspired you?
I started the business on January, 2019. I am a Fine Arts graduate. Art and design have been always my passion and hobby.
Starting this business has been always a dream that finally came true. I have been decorating my house with my art work. My friends always encouraged me to start selling my work and start a business.
Serious steps were taken when I felt bored of giving my daughters' school teachers almost the same gift every year.
I decided to make something personalized to each teacher. I bought coffee mugs and started drawing on them things related to the teachers with their names on them.
My close circle of friends started encouraging me and asking me to do the same thing to their kids' teachers'. Then from my friends to their friends to an Instagram business page to what I may call a small local business.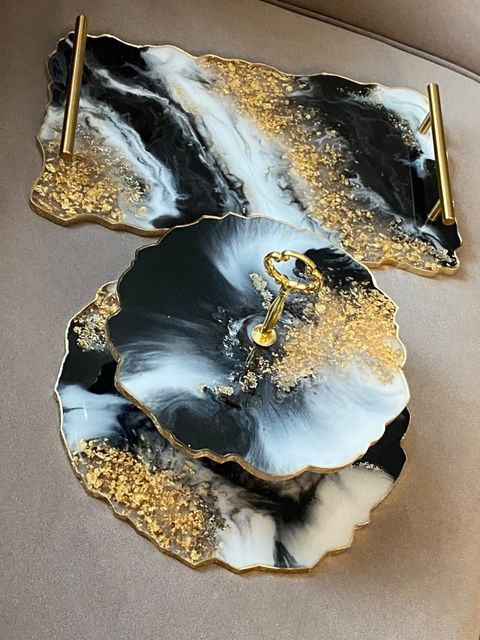 Would you say you reached all of your goals since you started or do you have more to achieve?
My goals are endless. Every time I achieve a goal I have a new one in mind. My goals are getting bigger every day.
I get inspired every day to do something new and creative. I feel like 24 hours a day are not enough. Sometimes while discussing business with a client, a new idea pops with a new goal.
What are the ups and downs when dealing with the Arab community?
The best thing about the Arab community is that they support each other. The support I get from my friends is very heart warming.
The Arab culture is very rich in art and Arab women like to be unique when it comes to giving gifts to each other. So my Art pieces fulfill this need especially when I add the Arabic calligraphy to a commissioned piece.
The downs are not a lot, actually. It's the habit of negotiating the price. Usually the first phrase is, "oh that's expensive, do you have a better deal", though they know it's cheaper than everywhere else and they are going to have their commissioned piece done with me anyways.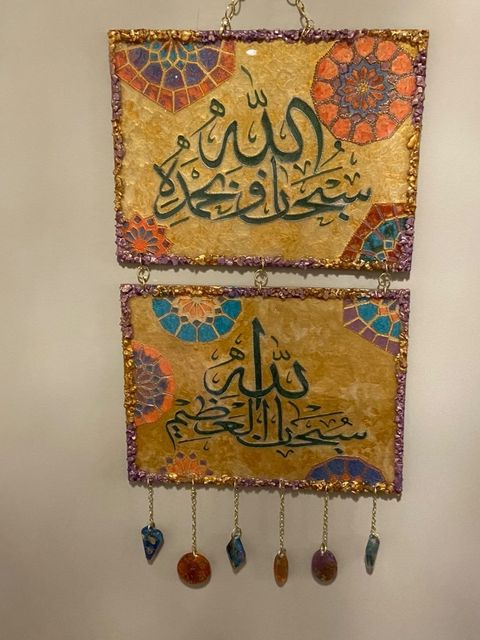 What would you change if you had to do it all over again?
I wouldn't change a thing.
I am taking it one step at a time. I am fully satisfied with where I am standing today. But, maybe I would have started the business earlier and be more courageous to present what I can do outside my close circle.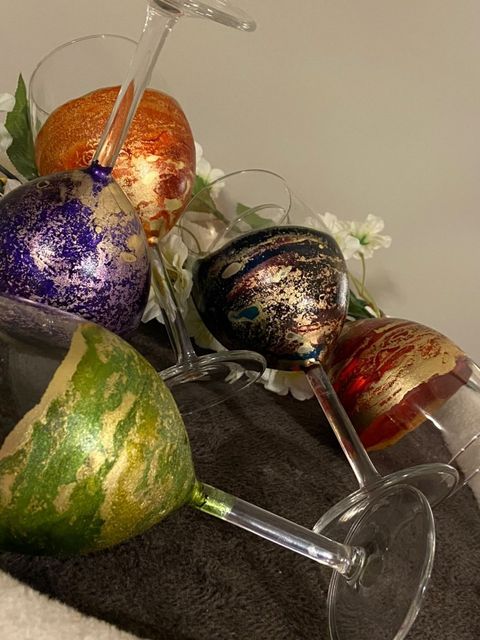 What challenges has Covid-19 brought to you and your business and how did you overcome them?
Finding supplies are my biggest challenge these days. It's so hard to find most of the supplies here in Edmonton as most stores run out of some major items I use frequently.
That made me start ordering online, which takes longer than expected sometimes due to the COVID-19 situation. Sadly, it slows down the time taken to finish the piece I am working on.
Also, it affects the price. It's more expensive now than when I first started, so I have to explain myself all the time to the clients when it come to the price part.
View this post on Instagram